Best Vinyl Siding Installation of Rhode Island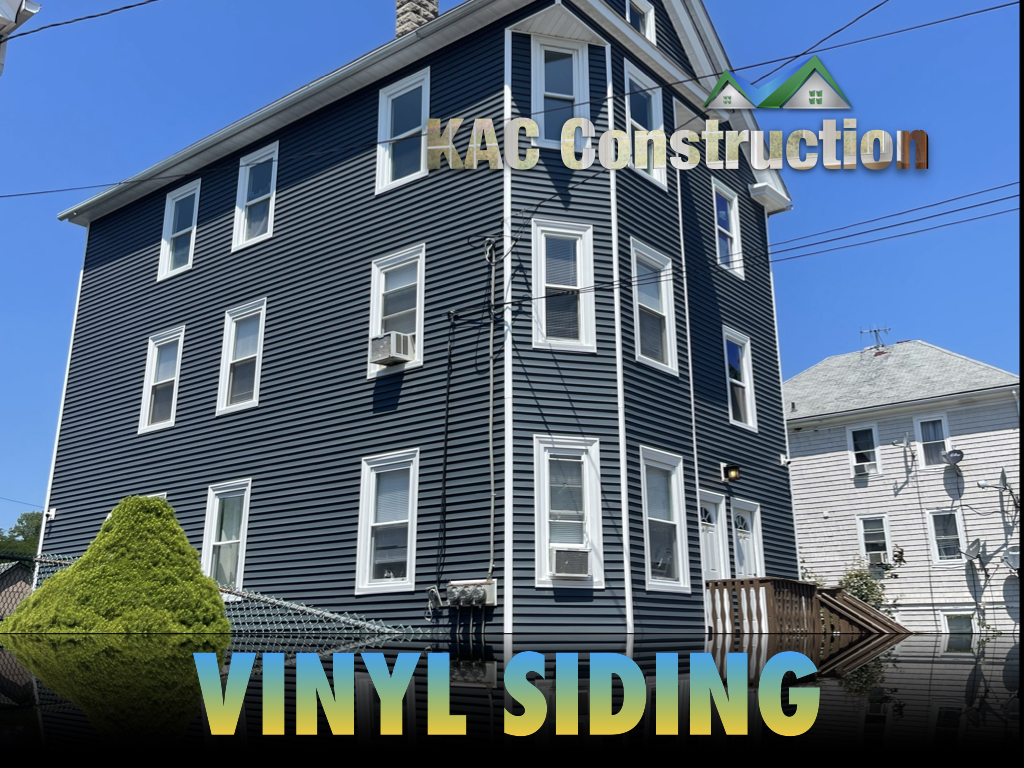 Vinyl Siding Replacement & New Installation
Looking for a contractor that can perform a quality vinyl siding installation that will beautify your house above the other homes in your neighborhood, and protect your home.
your search is over, Call us for a free consultation, we guarantee top quality and affordable prices.
Also Installing Replacement Windows
Renovation Of Your Home Is Our Expertise, We Treat Your House Like If We Are Working In our Own Home, Share With Us Your Ideas & Our Project Manager Will Become True Your Renovation Project
More Than Replacement Window Installation
Wind damaged Roof Replacement Paid By Your Homeowner Insurance
If your roof have been damaged by recent high winds or storm, You may qualify for a potential roof replacement paid by your homeowner insurance company, We team with a  public adjuster that will fight for you to get the most of your insurance claim, to the full coverage of your insurance policy.
Thousand of roof replacement completed, now we are looking for the opportunity to do yours
KAC Construction - Quality projects Every Time
Start With A Free Aerial Roof Inspection
Call us for a non compromise free inspection, our roofer contractor team will identify for any potential wind or storm damages, that compromise your roofing system, vinyl siding and may caused water damages in your home or commercial property.
Many property owners qualify for a new roof or vinyl siding by only paying the amount of their insurance deductible, in many cases only one wind damaged missing shingle or one piece of missing vinyl siding, is enough to qualify for a new roof replacement or new vinyl siding replacement.
Call for a free inspection, and if we discover recent wind or storm damages,  you also may qualify for roof replacement and home restoration paid by your insurance company
Our Roof Replacement Process is Simple & Rock Solid.
We've received rave reviews from customers because they never could have imagined that replacing their roof would be so quick and painless.
Our expert roof installation crew will replace your roof – typically in one day.
We'll assist you in communicating with your insurance company once the claim process has started.
We back every roof replacement with our industry-leading Million Dollar Guarantee.
We're Getting Rave Reviews From Our Roofing Customers
We're working hard to build the best reputation in the roofing industry with a focus on quality craftsmanship, A+ customer service, & an unbeatable guarantee.
They come out to look at our roof today and he was extremely professional! He was so kind! I would absolutely recommend KAC Construction.
I would highly recommend Karl And his crew, We had our roof donjon Tuesday afternoon, there was no trace of work been done, Our New roof looks fantastic and the cleanup was immaculate! No signs of nails or debris anywhere, The crew was quick and efficient.. Very happy with their work. 
After meeting with Karl for my initial assessment of my roof I was put at ease. He is well organized and a true master of his profession. He took all of the stress out of the process by working directly with my insurance company. When it came to scheduling my job, he actually was able to fit me in sooner than initially promised, which was great because of all of the rain we were expecting over the following few days. The roofing crew showed up on time and were very professional and took extra precautions to tarp off around the house before stripping off the old shingles. They went over everything in detail and made sure to replace any wood that was damaged. The job was completed and the job site was clean. Later that evening Karl came back personally to check out the work and address any concerns. I have dealt with many contractors and by far he exceeded my expectations. I am not one that usually posts reviews but KAC construction deserves all of the credit here. I will be telling everyone I know to call Karl and crew for any roofing needs!!
Karl And his crew were amazing! Karl met with me & explained the entire process. He advised that due to roof damage, I could have the roof replaced at no cost to me. He was professional and answered all questions I had. The crew that came and replaced the roof was in & out in one day!!!! I was very impressed & would highly recommend!
What a team from start to finish, Karl was so courteous explain in detail just what was going to happen. Also there was other small issues that came up that he took care of with no extra charge. If you chose KAC Construction it will be the best and easiest contracting experience you'll ever have .